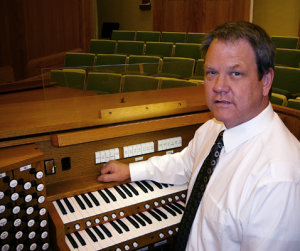 HERITAGE CHURCH ORGAN COMPANY is a proud representative of the Allen Organ Company, the largest builder of church organs in the world! As an Authorized Allen Organ Representative with over 30 years experience, we currently serve Utah, Arizona, Idaho, Nevada, Western Wyoming, and Alaska.
We are committed to providing the highest quality instruments, factory trained technicians, and first class workmanship. We are also a pipe organ service company that builds new, and refurbishes existing instruments. Our experienced staff works closely with our clients to select the organ that meets the needs of the entire music program, whether it be traditional or blended musical styles.
We serve the following counties in these States:
In Alaska: Aleutians East, Aleeutians West, Anchorage, Bethel, Bristol Bay, Denali, Dillinghma, Fairbanks North Star, Haines, Hoonah Angoon, Juneau, Kenai Peninsula, Ketchikan Gateway, Kodiak Island, Kusilvak, Lake and Peninsula, Matanuska-Susitna, Nome, North Slope, Northwest Arctic, Petersburg, Prince of Wales Hyder, Sitka, Skagway, Southeast Fairbanks, Valdez Cordova, Wrangell, Yakutat, Yukon Koyukuk
In Arizona: Apache, Cochise, Coconino, Gila, Graham, Greenlee, La Paz, Maricopa, Mohave, Navajo, Pima, Pinal, Santa Cruz, Yavapai, Yuma
In Idaho: Ada, Adams, Bannock, Bear Lake, Bingham, Blaine, Boise, Bonneville, Butte, Camas, Canyon, Caribou, Cassia, Clark, Clearwater, Custer, Elmore, Franklin, Fremont, Gem, Gooding, Idaho, Jefferson, Jerome, Lemhi, Lewis, Lincoln, Madison, Minidoka, Oneida, Owyhee, Payette, Power, Teton, Twin Falls, Valley, Washington
In Nevada: Clark, Elko, Eureka, Humboldt, Lander, Lincoln, Nye, White Pine
In Oregon: Baker, Grant, Harney, Malheur, Morrow, Umatilla, Union, Wallowa
In Utah: Beaver, Box Elder, Cache, Carbon, Daggett, Davis, Duchesne, Emery, Garfield, Grand, Iron, Juab, Kane, Millard, Morgan, Piute, Rich, Salt Lake, San Juan, Sanpete, Sevier, Summit, Tooele, Uintah, Utah, Wasatch, Washington, Wayne, Weber
In Wyoming: Fremont, Lincoln, Sublette, Sweetwater, Teton, Uinta
We also suggest taking a very close look at the Allen Organ webpage "The Art of Organ Building" located under our WHY ALLEN menu above, to learn about the three key PERFECTION concepts that make an Allen Organ a pleasure to own and play!
HERITAGE CHURCH ORGAN COMPANY looks forward to meeting with you and learning more about how we can serve you, and your parish. Please contact us today at (801) 450-0287.